News & Announcments
Contribute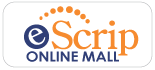 Shop at your favorite online merchants and earn up to 16% for BGCMSSC



Turn your unwanted vehicle into a tax deductible contribution
Events & Happenings
Save the Date for the 26th Annual Hansel Auto Group Golf Challenge
The 26th Annual Hansel Auto Group Golf Challenge will take place on August 12, 2016 at Rooster Run Golf Course in Petaluma!
Click here for more information!
Save the Date for the 6th Annual Marin Signature Breakfast Event
Our 6th annual Marin Signature Rise and Shine Breakfast Event will take place on Tuesday, September 27th at the Mill Valley Community Center.
Click here
for more information and to see pictures from last years wonderful event.
Testimonial
Lucchesi Park Clubhouse • Petaluma
McDowell Clubhouse • Petaluma
McKinley Clubhouse • Petaluma
Corona Ranch Clubhouse • Petaluma
Round Walk Village Clubhouse • Petaluma
Downtown River Clubhouse • Petaluma
Old Elm Village Clubhouse • Petaluma
Cinnabar Clubhouse • Petaluma
MLK Clubhouse • Marin City
Davidson Clubhouse • San Rafael
San Jose Clubhouse • Novato
The Cove Clubhouse • Corte Madera
Social Media
Tweets by @BGCMSSC