News & Announcments
Contribute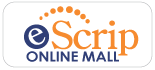 Shop at your favorite online merchants and earn up to 16% for BGCMSSC



Turn your unwanted vehicle into a tax deductible contribution
Testimonial
Events & Happenings
2013 Marin Sonoma Concours d'Elegance
We are proud to be a beneficiary for a second year for this annual event. Car enthusiasts will enjoy a full weekend of vintage automobile activities in Northern California as the Sonoma Historic Motorsports Festival at Sonoma Raceway and the Marin Sonoma Concours d'Elegance share the stage at the Wine Country Classics, May 18-19, 2013.
Click here for more information
Kickball Showdown 2013!
We have been chosen to be the beneficiary of this annual event put on by the North Bay Realtors.
Click here for more information, to sponsor or to register to play
and get ready to
Kick. Some. Ball!
23rd Annual Hansel Auto Group Golf Challenge
Save the Date for the golf event of the year! August 16th, 2013. Get ready to grab your clubs and swing big FORE THE KIDS!
Click here for more information
Jacobson & Breen Wealth Strategies Father's Day Golf Tournament
Thank you to Jacboson & Breen for choosing us as one of their beneficiaries for this year's 4th Annual Charity Golf Tournament on Monday June 17, 2013(Day After Father's Day). For more information or to register call Denny Russo at 707-763-0354 or email
denny@jacobsonbreen.com
Marin Signature Breakfast Event
Our second annual Marin Signature Breakfast Event was a great success!
Click here for more information
2013 Crustacean Celebration!
Thank you to everyone who helped us celebrate our 10th Annual Crab Feed on February 2, 2013! See you next year! -
Click here for more information
Youth of the Year 2013
We have announced Maria Del Carmen Mendiola of Downtown River as our Youth of the Year!